Home Theater Floor Plan & Electrical Plan

Home Theater Floor Plan. The theater was designed so that it could be used to watch movies and also be used while exercising or entertaining in the adjacent family room area.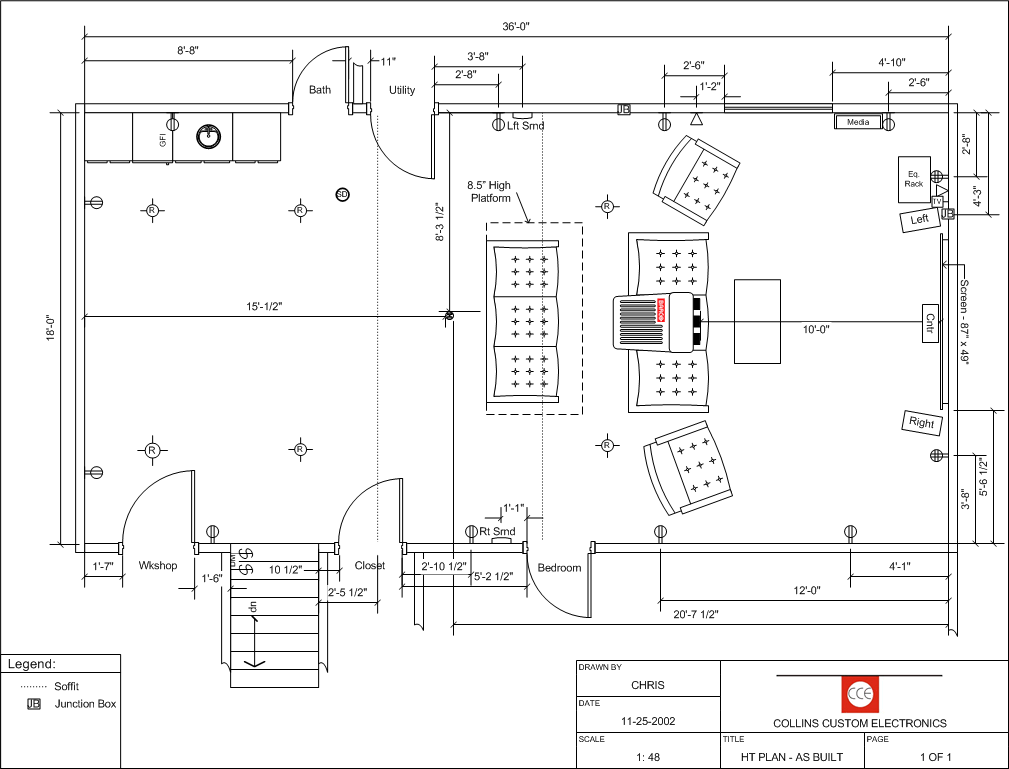 Electrical Plan (combined with layout): When I finished the my basement I had front projection home theater in mind, but did not have the equipment chosen or an exact layout completed.  To make it as flexible as possible I put extra outlets where the likely spots for an equipment rack would be, plus an outlet in the ceiling for the projector.  Pre ran coax and network cables also.  I installed a 1" conduit at two likely rack location to accomodate future cables like surround speakers and projector video runs.  I have one of these chock full now and the other close to full.  If I did it again I would install 2 1" conduits instead.  I have a suspended ceiling so the conduits just terminate with a bushing above the ceiling.